COO, responsible for cinema operations, commercial and retail execution and studio partnerships across the 7 country, 250 cinema Odeon & UCI Cinema estate. Also EVP, Europe for AMC, the ultimate owner of Odeon.
The Odeon group saw a remarkable turnaround over the 3 years from 2014 to 2016, achieving a dramatic return to market share growth and a near doubling of EBITDA. All of that was based on a huge effort from thousands of terrific colleagues all around Europe; this period also saw huge growth in colleague engagement, with the both the UK and Ireland businesses recognised as "Top 100" workplaces in 2017.

Crowdsource is an early stage business focused on e-commerce through social marketing and recommendation. Our first two ventures are built on the children's book market – www.thebookseekers.com helps parents and children find brilliant books based on an innovative and highly interconnected search engine, and elizasmarket.com is a marketplace selling original and limited edition art from children's book illustrators.

Game Group was a retailer of video and PC games, both in physical stores and online. It was UK headquartered, a FTSE PLC and operated in countries all around Europe and in Australia. As CEO (and as a lifelong gamer), it was a privilege to lead this great team through some really challenging times.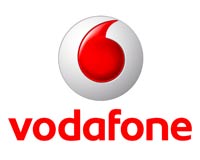 As Consumer Director of Vodafone in the UK, I led the £3bn consumer business through a period of rapid transition from "minutes and texts" to "data and tweets". Over this period we grew and reshaped our retail stores and also saw huge increases in our online sales channel.

As Customer Marketing Director, I was responsible for customer loyalty, CRM and product sales through a fascinating period in television – firstly the launch of digital TV with all it's interactive potential, and then the arrival of the Sky+ PVR.